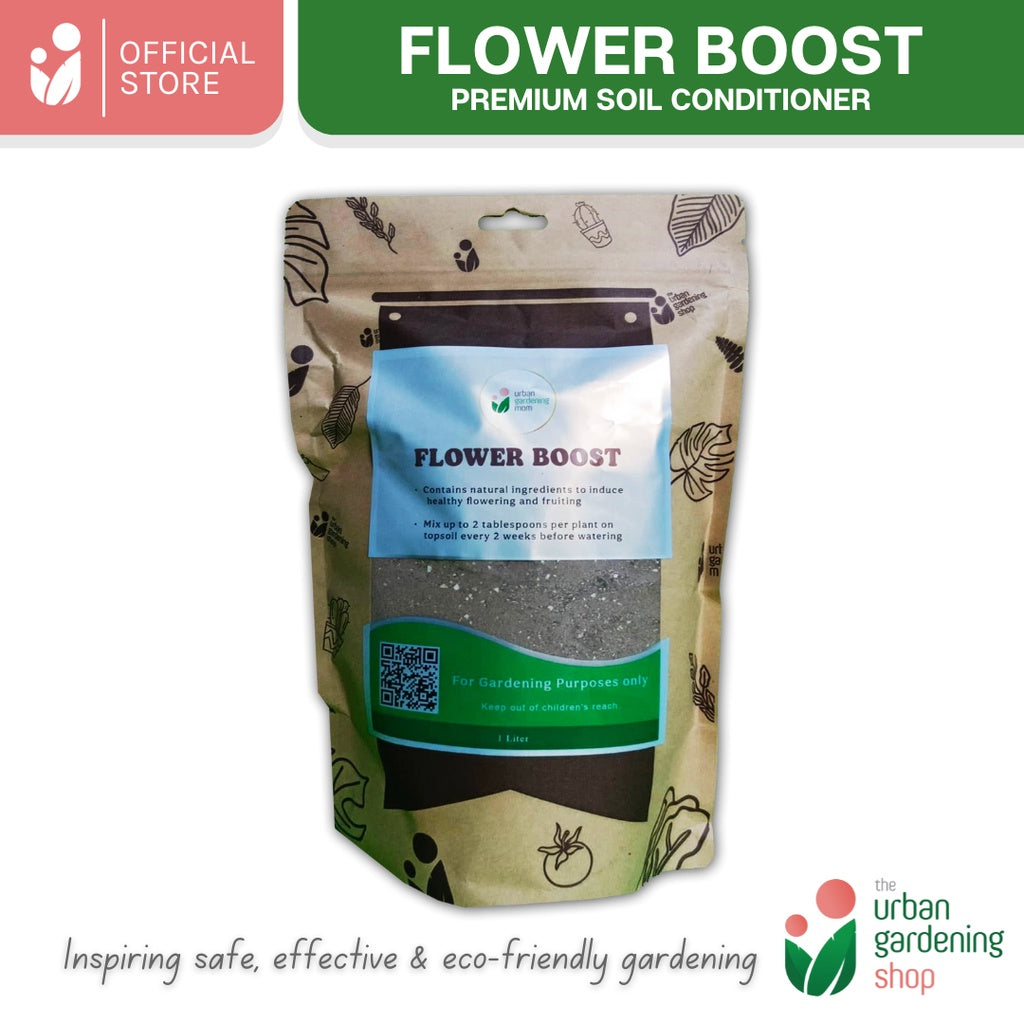 Flower Boost - An All-Natural Plant Food for Flowering and Fruiting
₱ 209.00 ₱ 300.00
FLOWER BOOST
Contains Organic Phosphorus and Seaweed Extracts
Known to Aid in Flowering and Encourage Fruiting
1.  Crushed egg shells  -  Crushed egg...
FLOWER BOOST
Contains Organic Phosphorus and Seaweed Extracts
Known to Aid in Flowering and Encourage Fruiting
1.  Crushed egg shells  -  Crushed egg shells are rich in calcium and other minerals that may help your garden thrive, which make them a great source of plant food. Then can also deter common garden pests like slugs and snails, when scattered on top and around your plants.
2.  Seaweed Extracts  -  Seaweeds are known to contain a wide range of macro and micro nutrients that may help promote growth, and healthy lusher leaves.
3.  Organic Phosphorus Sourced from Guano -  Bat guano has been known as a great source of phosphorus for plants to help induce flowering as well as promote root crops.
CAVEAT: Seller does not make any direct claim on the benefits of this product for gardening. Buyer is advised to check available public information on the beneficial effects of these ingredients for gardening purposes.
To use, mix 1 tablespoon of Flower Boost for small to medium sized plants. For bigger mature plants, add another tablespoon. Mix with top soil before watering. Repeat after 4 weeks.