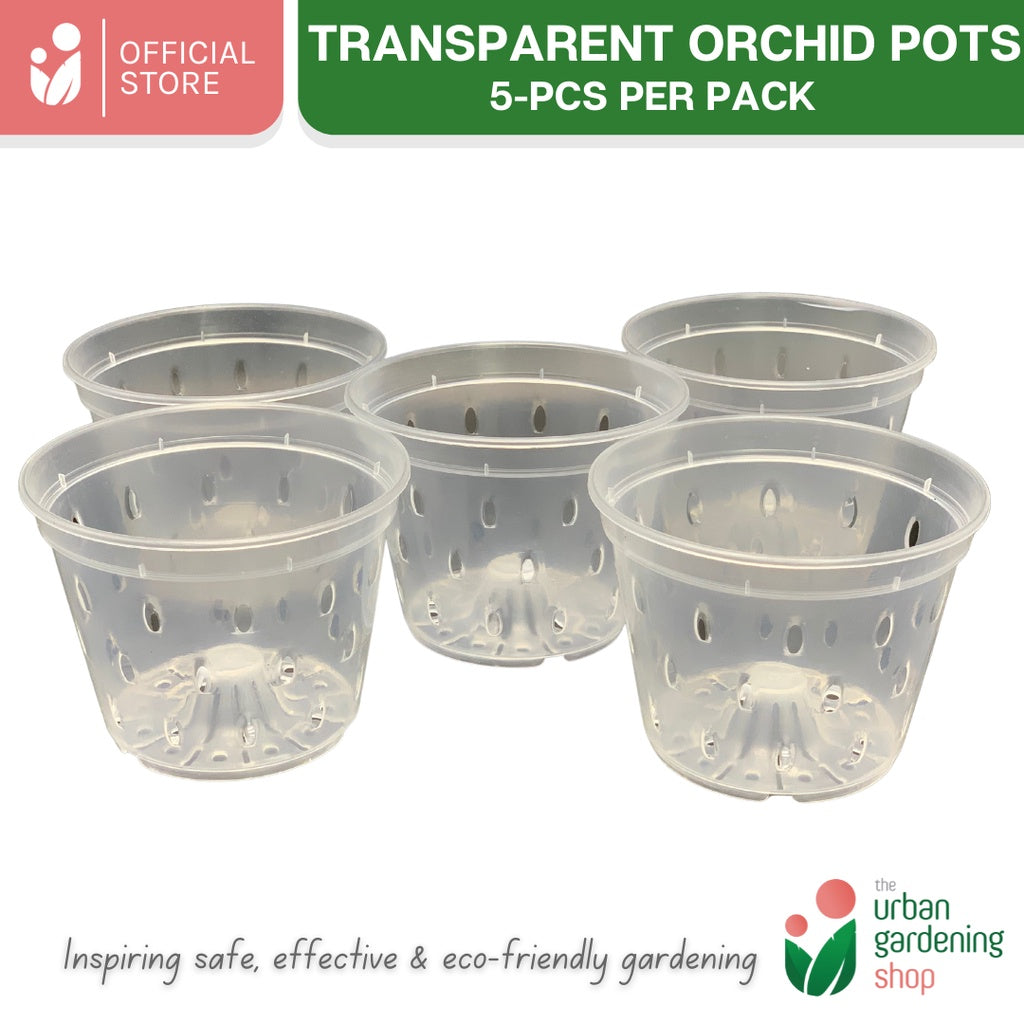 Transparent Orchid Pot - Quality Pots to Promote Root Air Circulation
₱ 349.00
5-pcs per Pack
Transparent Orchid Pots
Measures 14cm (top width) x 11.6cm (height) x 9.2 cm (bottom)
About the Product:
Each pot...
5-pcs per Pack
Transparent Orchid Pots
Measures 14cm (top width) x 11.6cm (height) x 9.2 cm (bottom)
About the Product:
Each pot measures 5.5 inches in diameter on top and 4.33 inches in height. It has a lot of drainage holes in the bottom and slits on the side to improve drainage and root aeration. The holes allow for good air circulation and outflow of water. It's ideal for both young and mature orchid plants.
These pots are made of thick sturdy high-grade plastic material. The bottom of the pot protrudes at the center to ensure air and water flow, and minimize root rot.
These pots are ideal, not only for orchids, but also for other epiphytic house plants, even some types of aroids or philodendrons. It minimizes water logged roots, which is a common problem for house plaints.
Clear or transparent pots are an ideal alternative for plants with light-seeking air roots, and which naturally grow even without soil. Because they are transparent, you can easily check whether the roots are still healthy or are beginning to get stressed. This allows you to detect any root problem before they become irreversible.