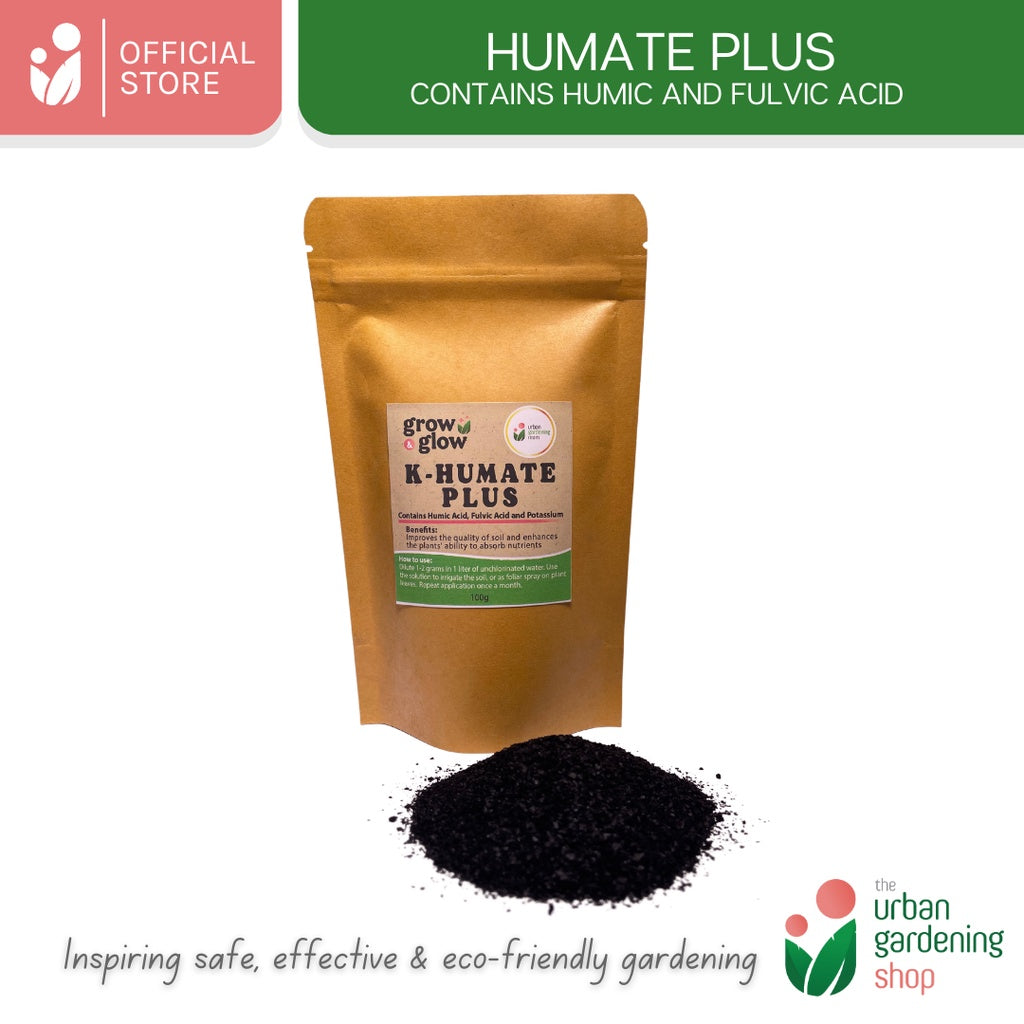 K-Fulvate Boost - Humic and Fulvic Acid for Soil Conditioning
₱ 120.00 ₱ 150.00
K-FULVATE BOOST
Contains All-Natural Humic/ Fulvic Acid to aid your plants in Soil Conditioning and
For Better Nutrient Absorption
For Home Gardening Use
...
K-FULVATE BOOST
Contains All-Natural Humic/ Fulvic Acid to aid your plants in Soil Conditioning and
For Better Nutrient Absorption
For Home Gardening Use
Humic and fulvic acids (Humates) are the final substances produced from the natural decomposition of organic matter. They are complex molecules that naturally exist in soils, peats and water bodies. According to studies, humic and fulvic acids can modify the physical structure of the soils or soil substrates by increasing the nutrient and water holding capacity, thereby transforming unproductive soils into productive soils. Humic and fulvic acids are also known to help improve the penetration of nutrients into the roots. increase aeration and improve soil workability. Some studies claim that humic acid can also reduce the availability of toxic substances that accumulate in the soil and has the ability to correct soil pH, resulting in better plant growth.
How to use
Mix 1 gram of humate powder per 1 liter of unchlorinated water. Use this to water the plants soil every two weeks. It may be used to re-condition used potting mix before the next planting cycle.
CAVEAT:
The Seller does not make any direct claim on the effect of this product on plants and soil. Buyer is advised to check available public information on the benefits of humic acid on improving the quality of the soil structure.