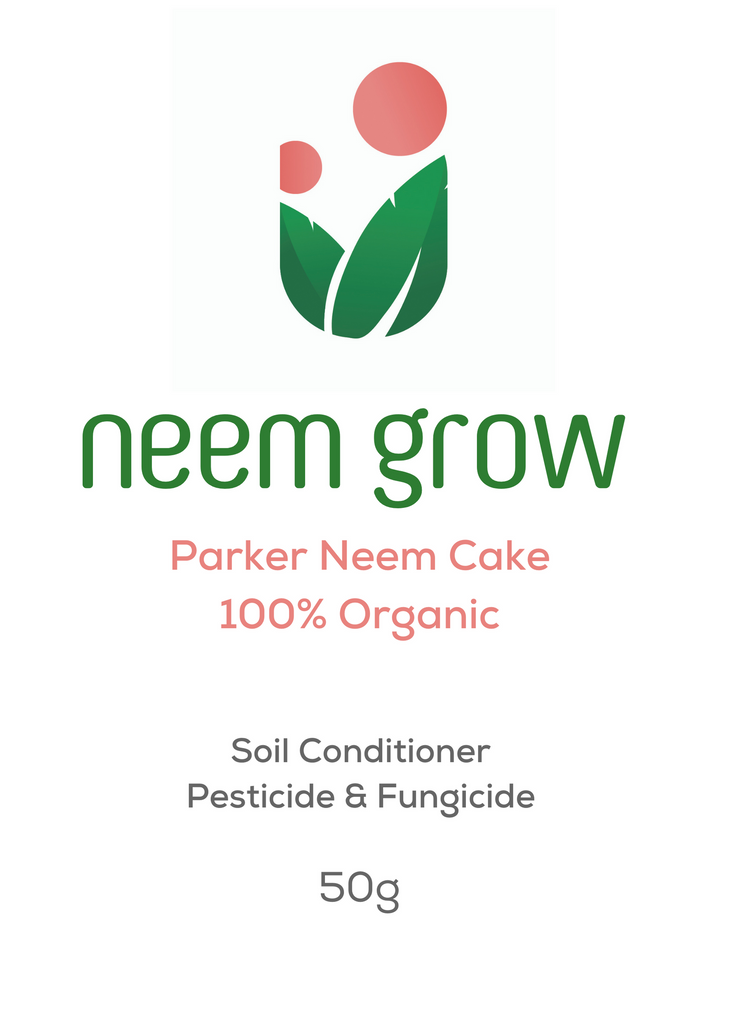 NEEM GROW - Pure Neem Cake Powder – For Soil Conditioning and Plant Root Protection
₱ 49.00 ₱ 60.00
NEEM GROW
Pure Neem Cake Powder
Organic and environment-friendly
Rich in nitrogen, phosphorus, sulfur and calcium
Controls harmful nematodes and other pathogens
NEEM GROW
Pure Neem Cake Powder
Organic and environment-friendly
Rich in nitrogen, phosphorus, sulfur and calcium
Controls harmful nematodes and other pathogens
Improves soil structure and root absorption
 Available in 50g and 100g packs
WHAT IS NEEM CAKE?
Neem cake is the de-oiled residue after neem seeds are crushed to extract the oil. It is usually dried and packed in powder form for use as an effective organic fertilizer and bio-pesticide.
BENEFITS OF USING NEEM CAKE POWDER ON THE SOIL
Neem cake powder is rich in essential plant nutrients, specifically nitrogen, phosphorus, sulfur and calcium. It is used in agriculture as an organic fertilizer and soil conditioner, because it can improve the quality of the soil, making it more fertile and balanced. When combined with other nitrogen-rich fertilizer like urea, it enhances the efficiency of the plants to absorb nitrogen. In addition, it is also a powerful bio-pesticide used for controlling harmful nematodes and other pathogens found in the soil.  Other special attributes of neem cake are:
Bio-degradable (does not leave any residue on plants and soil)
Free from any heavy metal (clean and purely organic)
Slow -release (prolonged effect on plants)
WHY BUY NEEM GROW?
Neem Grow contains 100% pure,  certified organic and high-quality neem cake powder that serves both as soil conditioner, fungicide and pesticide.  
HOW TO USE NEEM GROW FOR GARDENING PURPOSES
For potted mature plants, sprinkle 2 tablespoons over top soil and mix with soil before watering. Repeat once a month. For large pots, add more as needed.
For small succulent plants, sprinkle ½-1 tsp per pot and mix lightly with top soil before watering. Apply once a month.
For seed starting, mix 20g (or 2 tablespoons) for every liter of seed starting or potting media.
Before transplanting, mix 20g (or 2 tablespoons) for every liter of potting media.
Because of the organic content in Neem Grow, harmless white molds may develop on the top soil after using this product. The organic content in Neem Grow serves as food for beneficial micro-organisms, and these molds are a positive manifestation of this microbial activity. The process of organic decomposition converts the neem into helpful nutrients for your plants. You may just remove the molds by scraping them off or mixing them lightly with the top soil.

ECO-FRIENDLY REMINDER: This product has nematicidal properties that could harm even beneficial nematodes already present in the soil. We suggest to limit the use of this product, and use only when necessary to improve the quality of the soil or eradicate harmful nematodes.