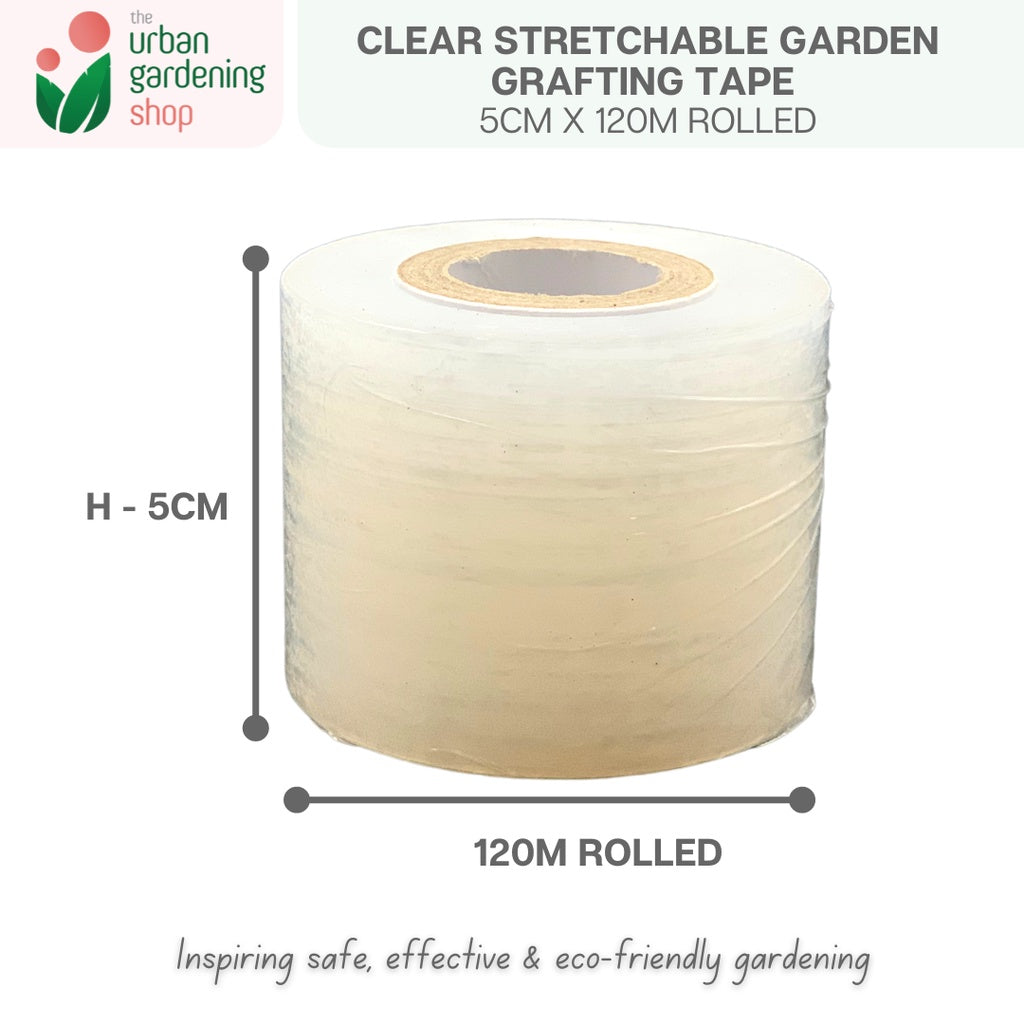 Clear Stretchable Garden Grafting Tape 5cm x 120m
₱ 63.00 ₱ 70.00
GARDEN GRAFTING TAPE
5cm x 120m
For Budding and Grafting
 Transparent
 Stretchable
 Waterproof
 Flexible
...
GARDEN GRAFTING TAPE
5cm x 120m
For Budding and Grafting
 Transparent
 Stretchable
 Waterproof
 Flexible
 Self-adhesive
 Gentle on plants
 Excellent moisture barrier
 Bio-degradable in sunlight
HOW TO USE:
- Cut to length and use only on desired size
- Wrap around unto itself to secure a self-gripping hold
- Excellent moisture barrier for grafting and budding
AVAILABLE SIZES: 3cm x 120m (rolled); 5cm x 120m (rolled)
ABOUT US
THE URBAN GARDENING SHOP is a Philippine-based e-commerce store that offers high quality home gardening supplies. It was created because of the need to make good quality gardening products more accessible to gardeners in the Philippines. The store is a staunch advocate of sustainable gardening -- offering products that are safe, effective and environment- friendly.