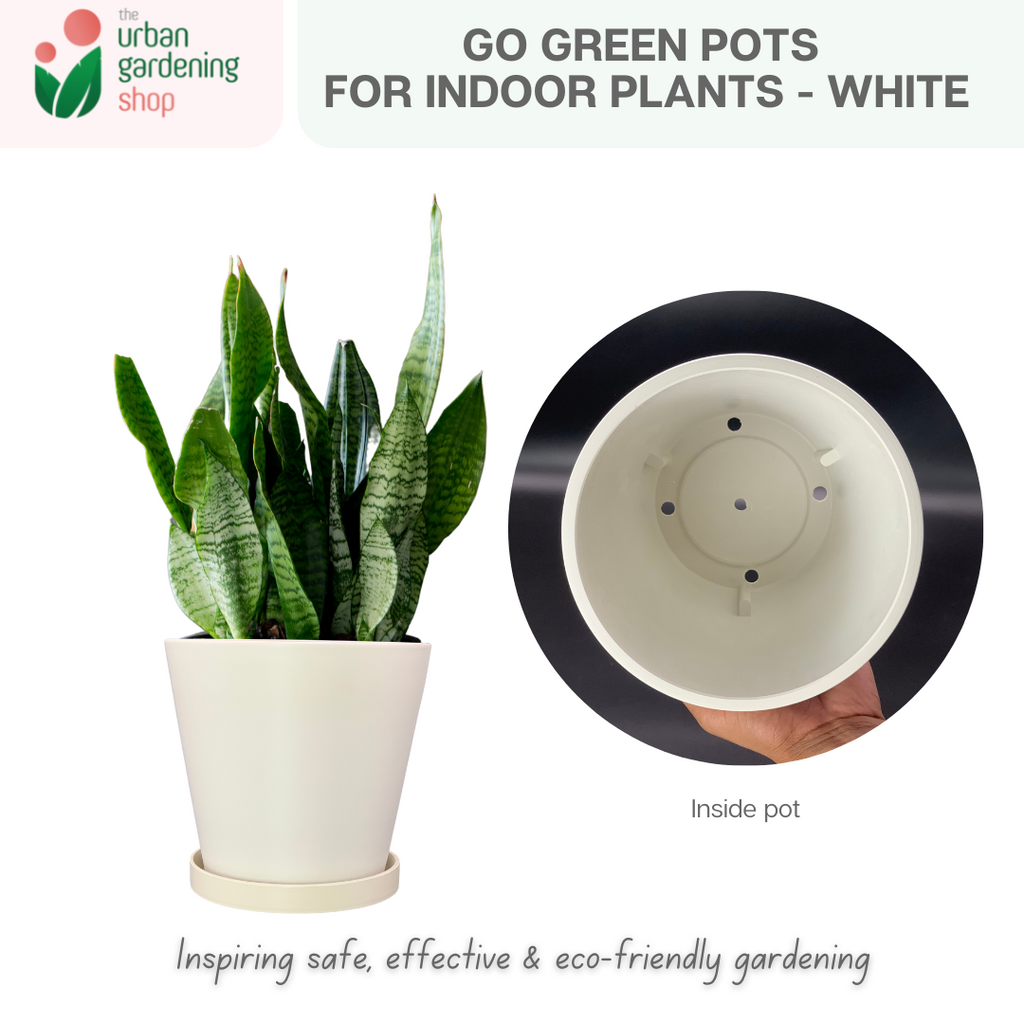 Go Green Eco-Friendly Garden Pots For Indoor Plants | LARGE Size - 19.5cm
₱ 455.00 ₱ 650.00
GO GREEN!
Eco - friendly Pots for Indoor Plants

Available Classic colors : Off-white, Beige and Grey
Size:  LARGE - 19.5cm Diameter (top) 
Includes Drip Plate

Let's help...
GO GREEN!
Eco - friendly Pots for Indoor Plants

Available Classic colors : Off-white, Beige and Grey
Size:  LARGE - 19.5cm Diameter (top) 
Includes Drip Plate

Let's help save mother earth and use these eco-friendly pots made of recyclable materials.

PREMIUM MATERIAL – These pots are made of high-quality wood, stone powder and recycled plastic material. They promote drainage and breathability for plants, allowing air and water to flow from the sides of the pot. This promotes the healthy growth of roots.

DRAINAGE HOLES – Each pot has enough drainage holes at the bottom, to allow out- flow of excess water. This prevents root rot or fungal infection due to water logged roots.

CLASSIC ELEGANT DESIGN – This design is simple but elegant, and will not go out of style. The colors are subdued, and will fit any interior wall or any occasion. The finish is classic and uneven, intentionally made to appear stone-washed, as in a traditional garden setting.