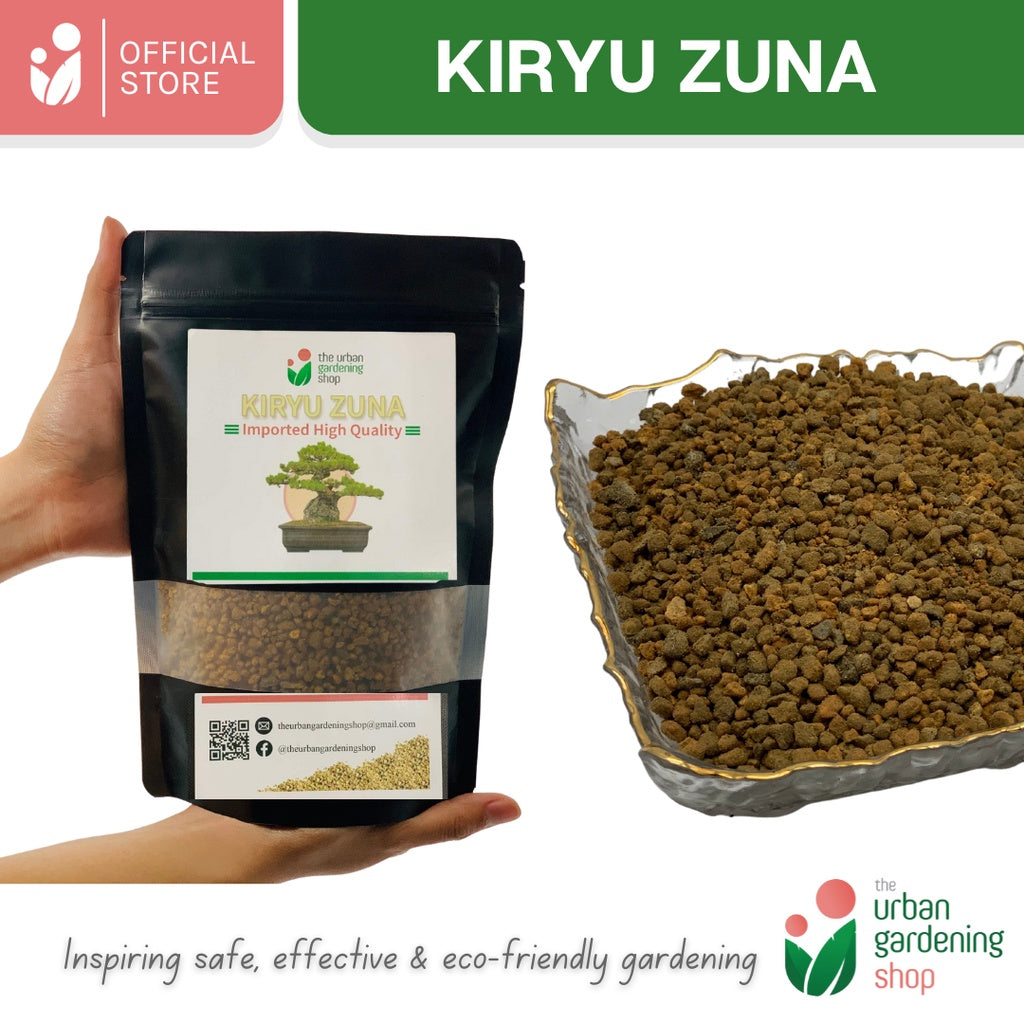 Kiryu Zuna Ideal Substrate For Bonsai And Succulents
₱ 149.00 ₱ 300.00
PRODUCT HIGHLIGHTS
• Top quality
• Ideal Soil Additive for Growing Potted Plants, including Bonsai and Succulents
• Provides soil aeration and drainage
...
PRODUCT HIGHLIGHTS
• Top quality
• Ideal Soil Additive for Growing Potted Plants, including Bonsai and Succulents
• Provides soil aeration and drainage
• Originated from Japan
• Non-toxic, odorless and sterile
• Does not deteriorate or decompose
• Can be mixed with any potting media
WHAT IS KIRYU ZUNA?
Kiryu Zuna or Kiryu Sand is a kind of crushed volcanic rocks that originated from Japan. It is used mainly by bonsai growers and mixed with akadama to create bonsai soil. While it is mainly used for bonsai, it is also suitable for growing succulents and other indoor plants that prefer a well-draining mix. As volcanic rock, kiryu is rich in iron minerals which are needed by plants to grow stronger stems and root systems.
HOW TO USE KIRYU ZUNA
• Kiryu can be used alone or mixed with potting media (up to 30%).
• It is ideal for use for BONSAI, ORCHIDS, CACTUS AND SUCCULENTS that require superior draining capability.
Store in a dry place until ready to use.
This product should not be ingested. Keep out of reach of very small children. Do not inhale. Dust particles may irritate skin or eyes.
ABOUT US
THE URBAN GARDENING SHOP is a Philippine-based e-commerce store that offers high quality home gardening supplies. It was created because of the need to make good quality gardening products more accessible to Philippine gardeners. The store is a staunch advocate of sustainable gardening -- offering products that are safe, effective and environmentally sustainable.