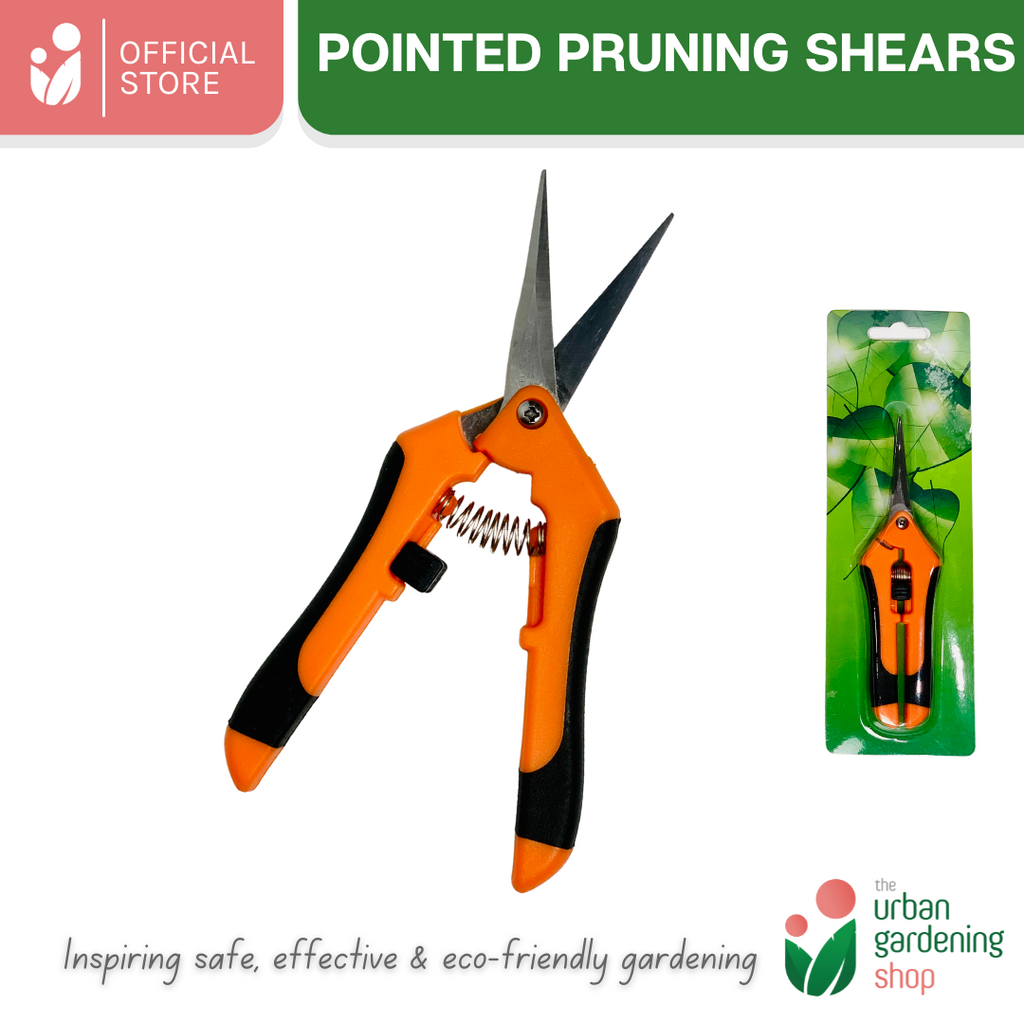 Pointed Pruning Shears For Pruning, Cutting and Trimming Leaves and Stems
₱ 216.00 ₱ 240.00
POINTED PRUNING SHEARS
High Quality Stainless Steel Garden Scissors
Product Highlights
- Durable...
POINTED PRUNING SHEARS
High Quality Stainless Steel Garden Scissors
Product Highlights
- Durable stainless steel
- With anti-slip grip
- Pointed blade to reach small stems and buds
- With protective lock
- Available in bright orange and green colors
Pointed shears are ideal for trimming leaves, flowers, buds and small stems or branches. It can reach pockets or areas that are difficult to reach using ordinary garden shears. It is also a very useful tool for grafting. It's light and easy to maneuver, with anti-slip grip for easy handling.
Also available at Shopee and Lazada
https://linktr.ee/theurbangardeningshop