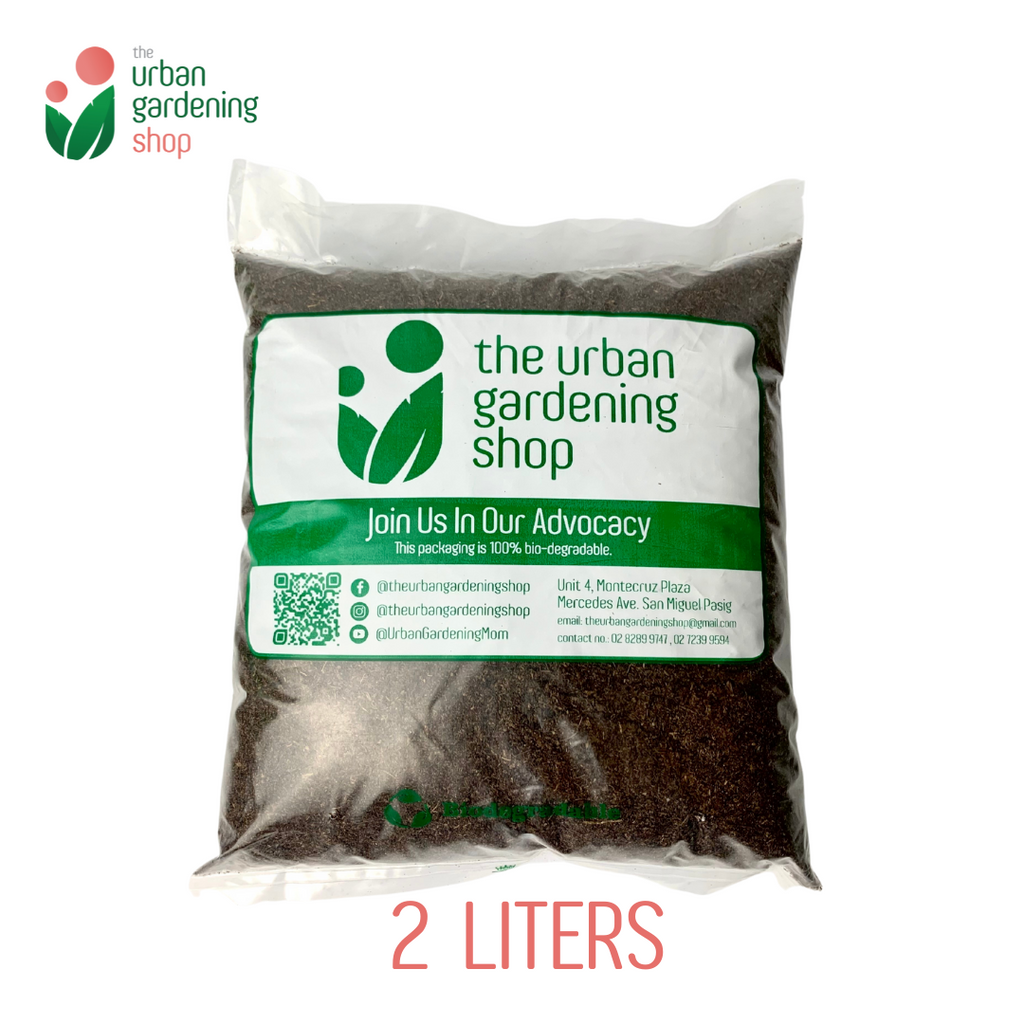 SPHAGNUM PEAT MOSS Premium Potting Soil Substitute
₱ 57.00 ₱ 60.00
PRODUCT HIGHLIGHTS
Ideal for growing potted plants at any stage of growth, from seed start to full maturity

Holds and retains moisture...
PRODUCT HIGHLIGHTS
Ideal for growing potted plants at any stage of growth, from seed start to full maturity

Holds and retains moisture longer than ordinary garden soil, without clogging

Light and airy material encourages root growth and prevents clogging

More sterile and contains micro-organisms to prevent build-up of harmful pathogens

Increases germination success and encourages healthier roots

 
What is Sphagnum Peat Moss?

Peat Moss is an ideal potting mix and soil substitute for starting seeds and growing plants in pots and containers. It is made from dried and processed sphagnum peat moss, a natural plant-based material. Sphagnum moss has a sponge-like structure which explains why it can hold or retain more water than ordinary fiber-based potting media.

IMPORTANT: There are some environmental concerns with regard to the use of peat moss in gardening because unlike coco peat and other media, peat moss is not renewable. Once harvested in nature, it can not be immediately replaced. Because of this, we advise gardeners to use this product with restraint or otherwise shift to coco peat - based potting media instead.

PRODUCT DETAILS 
Chemical components:    Sphagnum Peat Moss with Lime and mineral NPK fertilizer, wetting agent
Hazadous components:   None
Appearance:      Porous, fluffy, humous and light
Color:    Light brown to dark brown
Odour:  Earthy
Storage Instruction:    Store in dry places
Volume and Weight:       Since this material is very light, 1 liter is equivalent to approximately 500 grams only in weight.
Safety and Protection:    This product is not known to cause an adverse reaction to any part of the body. If irritation to eyes or skin occurs, wash affected area thoroughly with water and administer usual first aid as needed.
How to use:        Use this product as you would use soil for your plants. No need to mix or add soil, compost or fertilizer.  When watering, ensure water drains well out of the pot. Increase frequency of watering during dry hot days because this material tends to dry up faster than ordinary soil.
How to use and store
Once received, open the package slightly and allow contents to air out.  Store in a dry place until ready to use. It is normal for white fungus to build up – this is harmless.  If this happens, just mix the contents until the white particles disappear.
Also available at our online shops:
https://linktr.ee/theurbangardeningshop