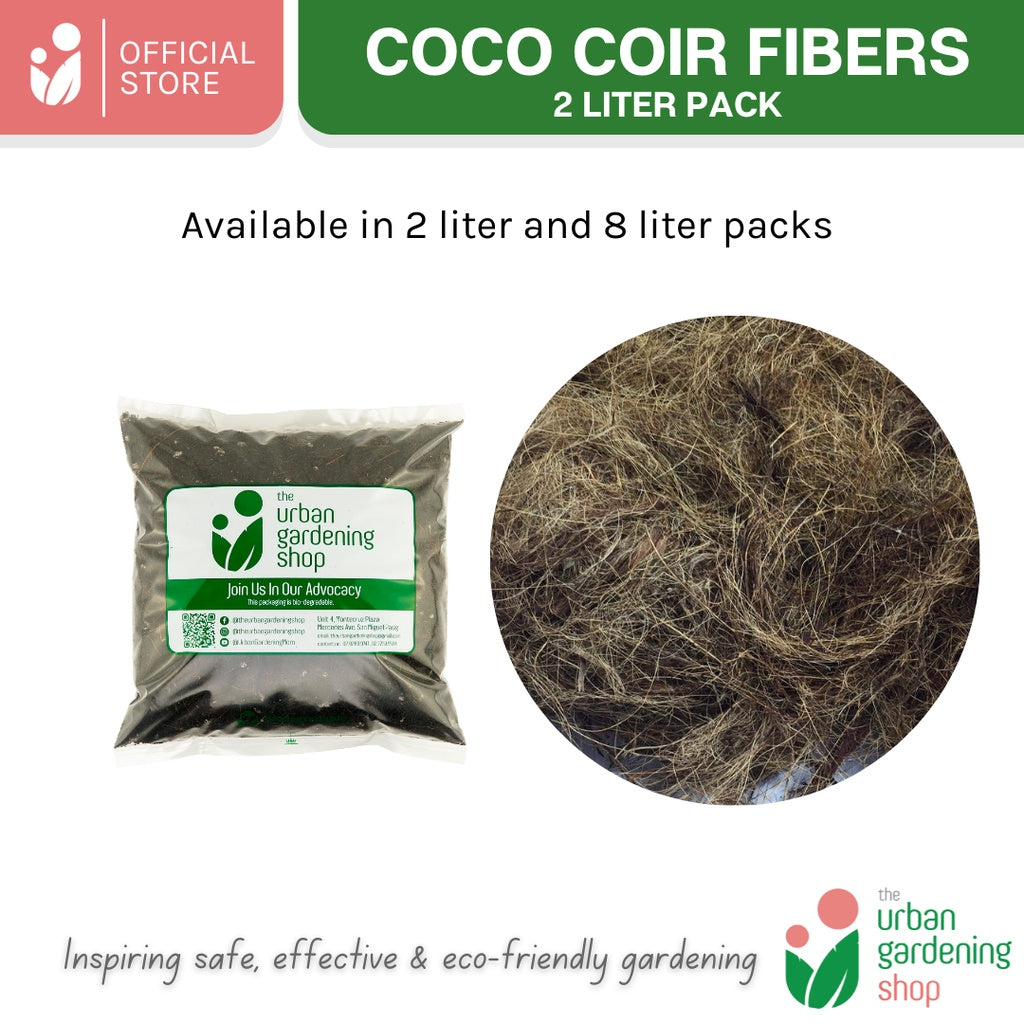 Aged Coco Coir Fibers for Soil Amendment
₱ 40.00 ₱ 50.00
AGED COCO COIR FIBERS
For Soil Amendment, Gardening Mulch and Pet Bedding
100% Organic and Natural
What are Coco Coir Fibers?
Coco...
AGED COCO COIR FIBERS
For Soil Amendment, Gardening Mulch and Pet Bedding
100% Organic and Natural
What are Coco Coir Fibers?
Coco coir fibers are a natural cellulose fiber obtained from the coconut husk. After separating the shell and the coco coir, an additional process is done to separate the fibers from the coco peat dusts. Normally in coconut farming, the farmers focus on the coconut milk and meat of the fruit. the husks are discarded as waste, and laid out in the open to decompose. By using coconut husk by-products in gardening, a waste product is converted into an eco-friendly and sustainable product which generates an additional source of income for the local farmers.
Uses of Coco Coir Fibers
Coco Coir Fibers are normally used in brushes, mattresses, upholstery, door mats, rope, nets, insulation and more. In horticulture, it is an excellent amendment to potting media and a more sustainable alternative to peat moss. It promotes aeration and drainage, while it also retains moisture longer than other soil media like pumice, perlite and pine barks.
Aged coco coir fibers are more pH balanced than fresh coco coir. Typically, they have a natural pH ranging from 5.2 to 6.8, which is an ideal or acceptable range for most plants.
Unlike pumice and other natural stones, however, coco coir down after several months. So there is a need to re- pot the plants or mix more coco coir every 2 years.
How to use Coco Coir Fibers
Coco Coir can be used directly or combined with Potting Mix or Soil. They can also be used as mulch or ground cover for outdoor potted plants or for gardens.
Also available in Shopee and Lazada
https://linktr.ee/theurbangardeningshop