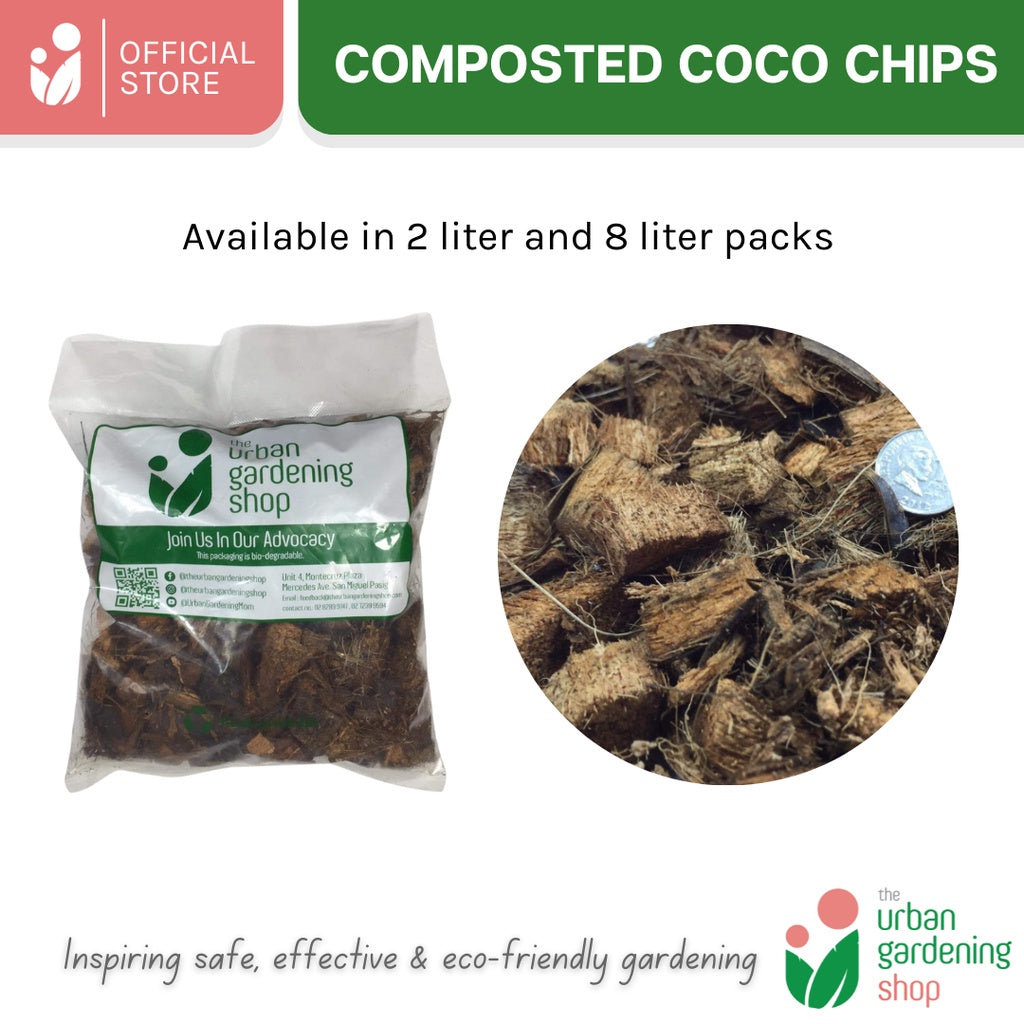 Coco Chips for Soil Amendment and Plant Grow Medium
₱ 60.00 ₱ 80.00
COCO CHIPS
Helps improve soil texture for better aeration and drainage
Available in 2 liter and 8 liter packs
Coco chips (also called,...
COCO CHIPS
Helps improve soil texture for better aeration and drainage
Available in 2 liter and 8 liter packs
Coco chips (also called, coco chunks) are made of chopped coconut husks. They have been used by gardeners for many decades, especially for potted plants. Aside from being environmentally sustainable, coco chips are a great addition to your list of grow media. They have the natural ability to retain moisture, while at the same time, allowing air pockets for the roots to access more oxygen. They are also known to promote the growth of beneficial bacteria in the soil, and by themselves, contain essential elements like potassium, iron, manganese, copper and zinc.
Coco chips are becoming a popular choice by gardeners, because they are not only economical, but are an easily renewable resource. In the Philippines, where copra production is a major source of income generation, the coconut husks are usually set aside and discarded by farmers. Selling coco chips, and other by-products from the coconut, also provides additional source of income for coconut farmers in the Philippines.
Aged coco chips are more pH balanced than fresh coco chips. Typically, they have a natural pH ranging from 5.2 to 6.8, which is an ideal or acceptable range for most plants.
Unlike pumice and other natural stones, however, Coco Chips break down after several months. So there is a need to re- pot the plants or mix more coco chips every 2 years.
How to use Coco Chips
Coco Chips can be used directly or combined with Potting Mix or Soil. They can also be used as mulch or ground cover for outdoor potted plants or for gardens.